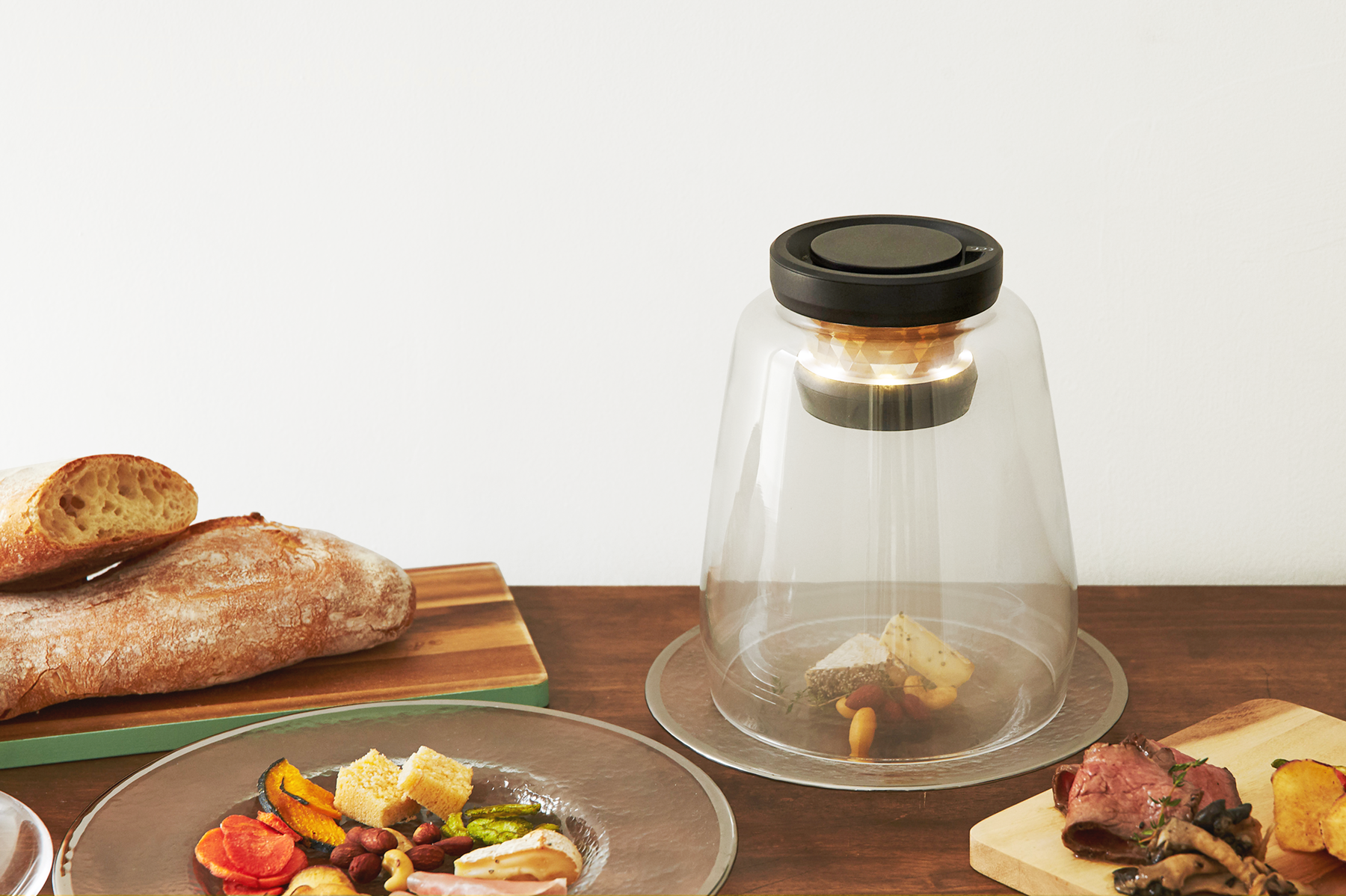 This is a simple smoker that can easily be smoked on the table without adding heat.
We were in charge of the planning, design and prototyping of this product and designed this product to be compact and safe to place on a table and enjoy the way the smoke flows from the top.
卓上で簡単に、熱を加えずに『燻味』をつけることができる簡易燻製器です。 
食卓で手軽に楽しめる燻製器として、企画段階からデザイン・試作設計までを担当しました。
食卓に置くためのコンパクトで安全な構造や、上から煙が落ちる演出を楽むことができるデザインに仕上げています。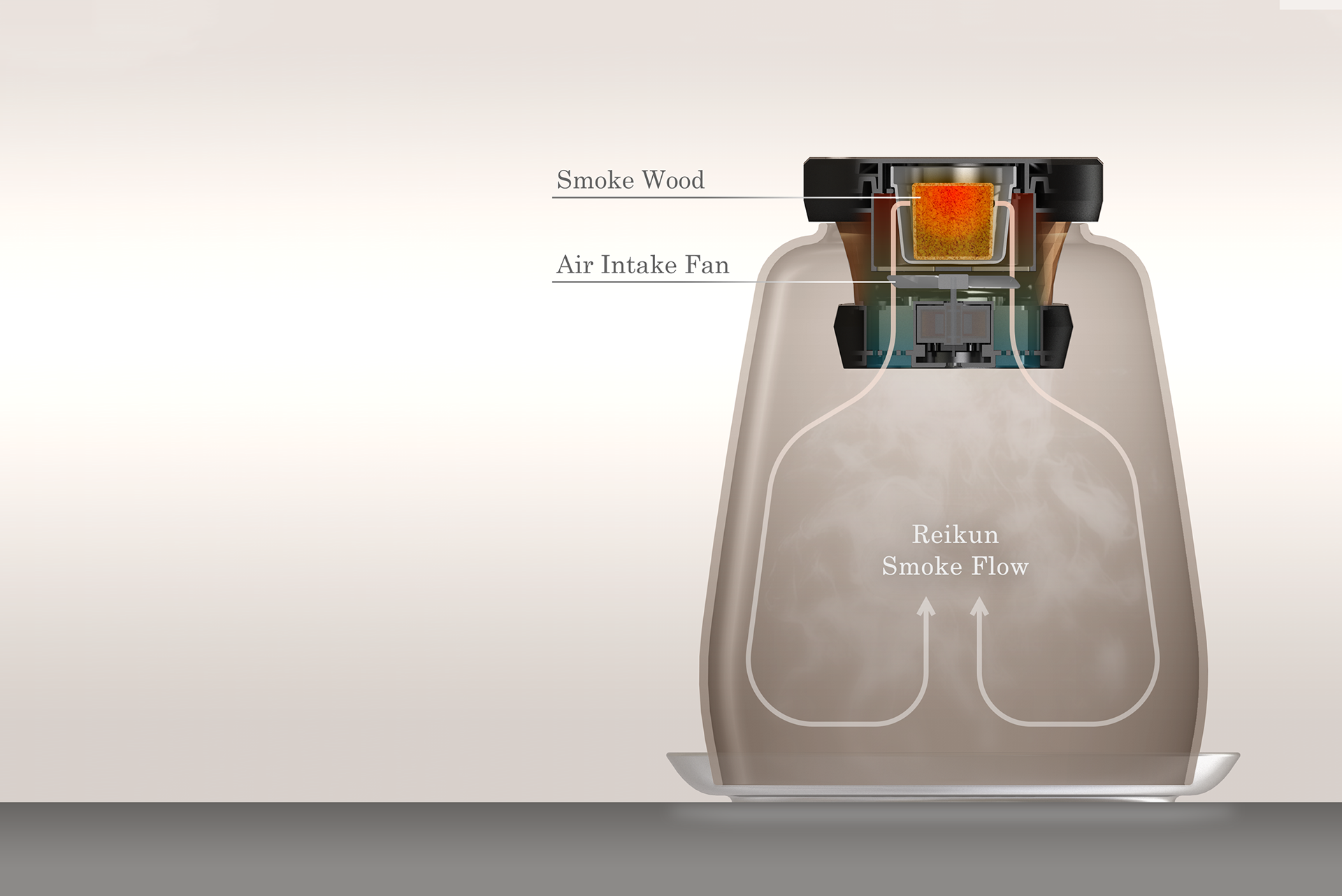 This product is designed to separate the heat generated by the smoked wood to the top and the smoke to the bottom.
The flow of smoke in this product will be a new treat at the dining table.
スモークウッドから発生する熱を上に、燻煙を下に分離する機能を実現しました。
ガラスの器に煙が溜まっていく様子を魅せることで、食卓での簡易燻製の楽しみを広げます。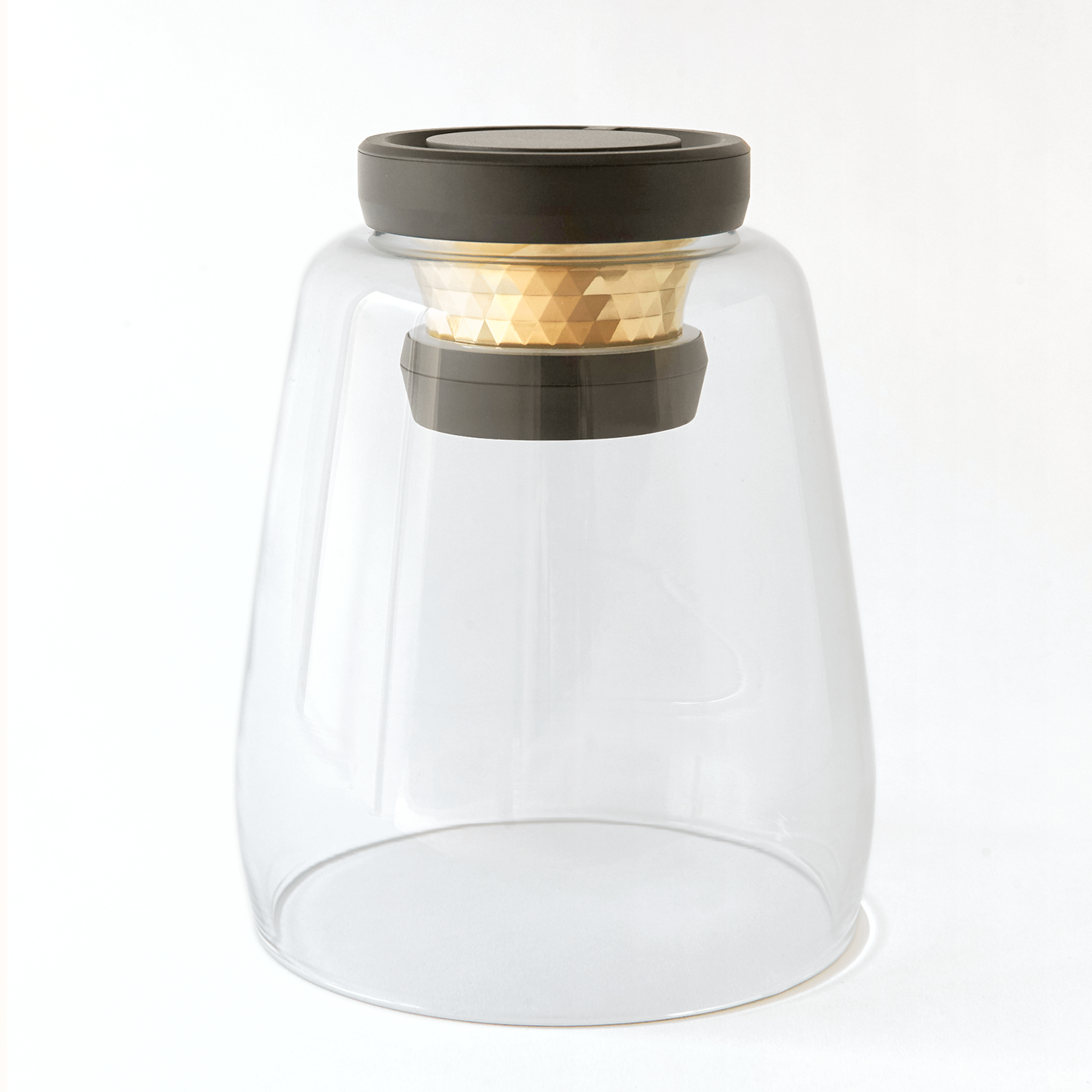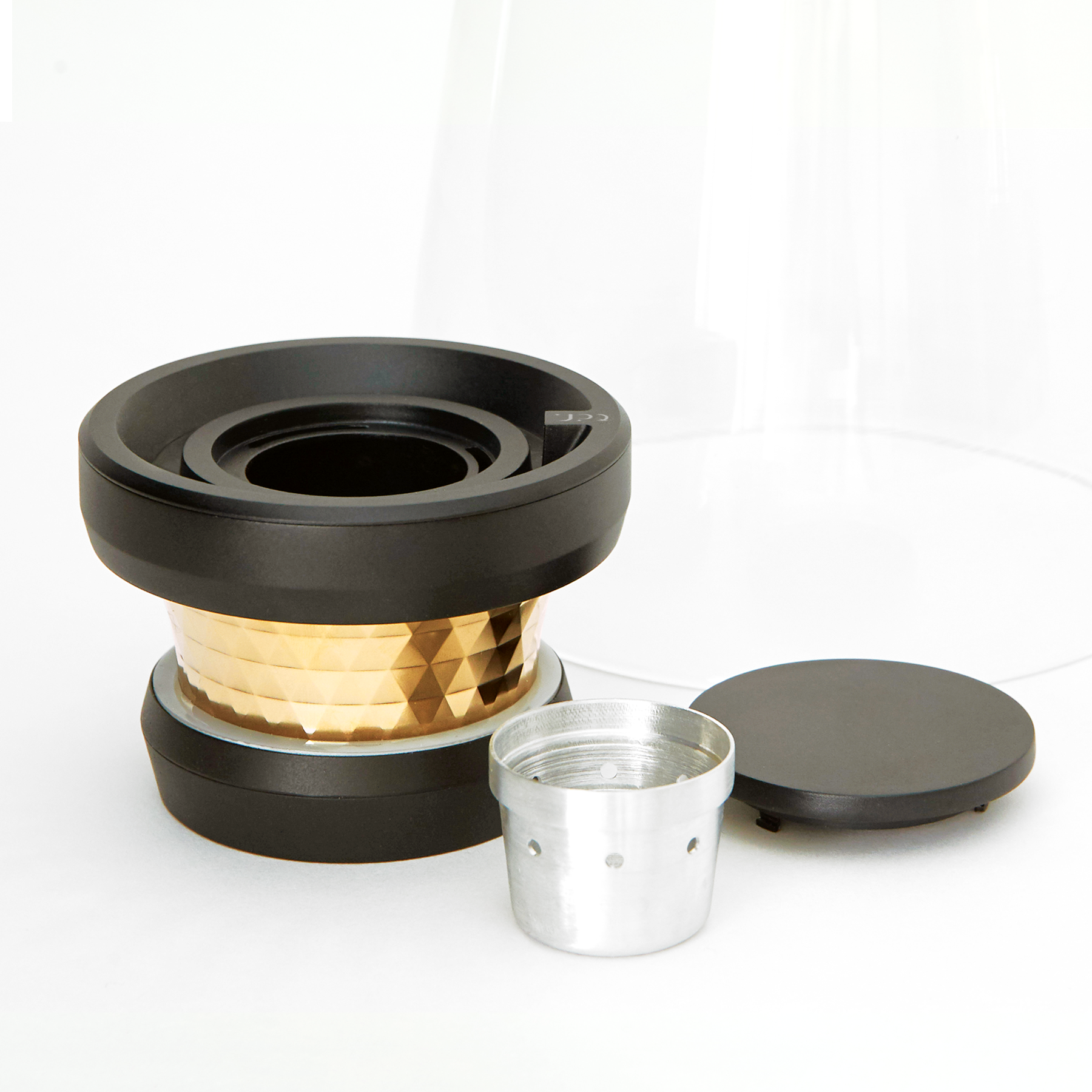 All you have to do is turn on the main unit and light the smoked wood in the wood tray at the top.
Ingredients that do not want to be heated, such as sashimi, cured ham, and half-boiled eggs, can also be smoked by cold-smoking without transferring heat.
本体の電源を入れファンを回し、上部のウッドトレイに入れたスモークウッドに火をつけるだけで準備は完了。
刺身や生ハム、半熟卵など熱を加えたくない食材にも熱を伝えない「冷燻(れいくん)」で燻味をつけることができます。