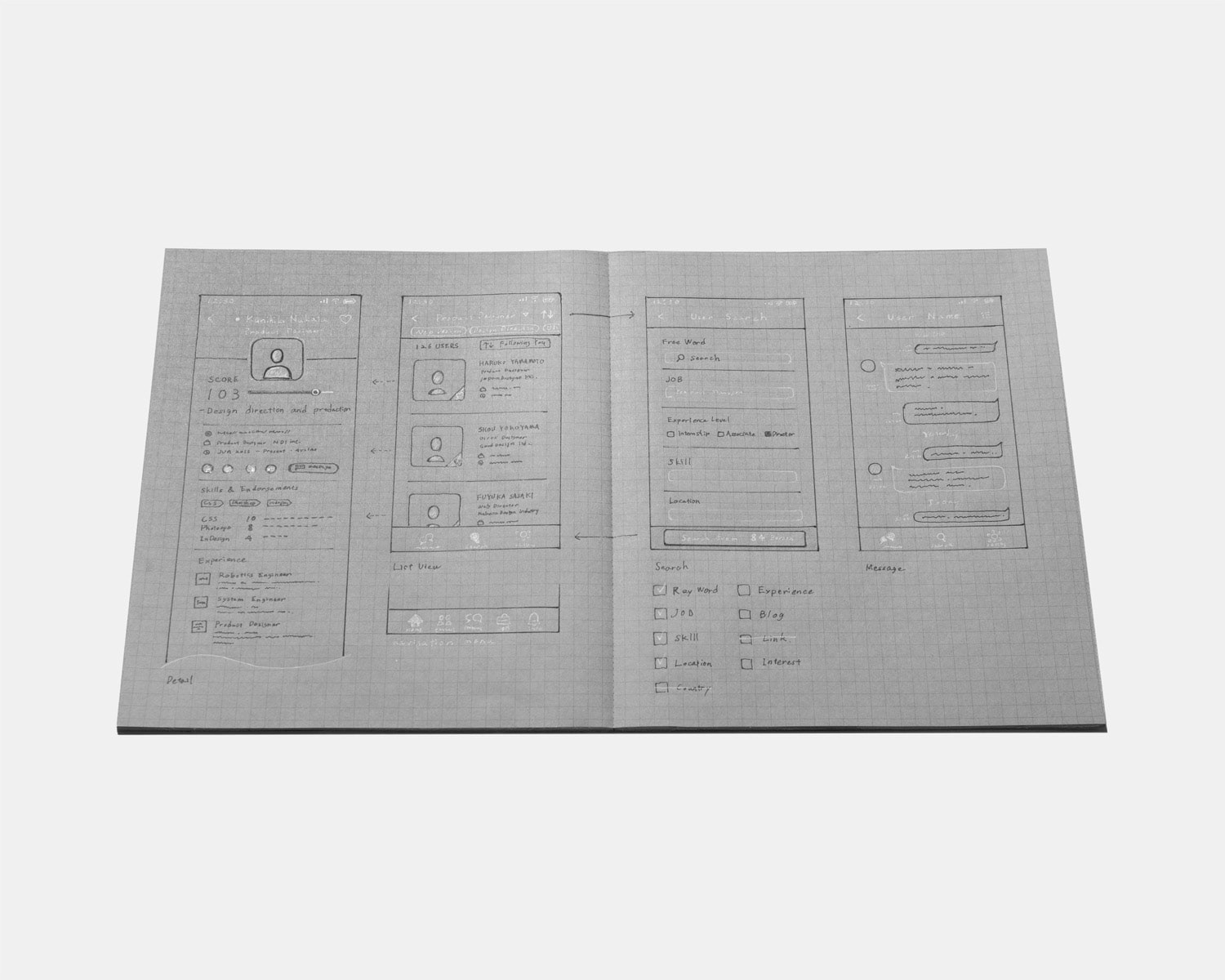 Notebook Design
for KOKUYO
I would like to propose a gray notebook that you can write in with both black and white pens.
This notebook utilizes the nature of human eyesight—namely, that letters in bright colors and dark colors on a paper cannot be easily read at the same time. 
灰色の紙に黒と白の文字を書く、ノートとその書き方の提案です。
紙の色に対して暗い色の文字と明るい色の文字は同時に読みにくいという視覚の性質を利用します。
When someone reads a series of black letters and then switches to white letters, they have to change visual channels.
By using two different colors, you can concentrate on one color at a time when reading.
Use this effect to highlight important parts, indicate additional information, add light and shadow to illustrations, and more.
"Monochrome Notebook" takes advantage of the limits of human vision to bring forth new uses for notebooks.
黒い文字を読みながら白い文字へ目を移す時、視覚のスイッチを切り替える必要があり、それぞれの色の文字を個別に集中して読むことができます。
大切な部分を際立たせたり、周辺情報を十分に記せたり、光と影を描けたり、視覚が持つ境界を利用することでノートの新しい使い心地が生まれます。
KOKUYO DESIGN AWARED 2018 / Merit Award   (Web site)