Notebook for Black and White Writing is a proposal for both a notebook and a writing method,
where you write on gray paper using black and white ink. 
This takes advantage of a visual property that makes it difficult to read both dark and light-colored text against the color of the paper.
灰色の紙に黒と白の文字を書く、ノートとその書き方の提案です。
紙の色に対して暗い色の文字と明るい色の文字は同時に読みにくいという視覚の性質を利用します。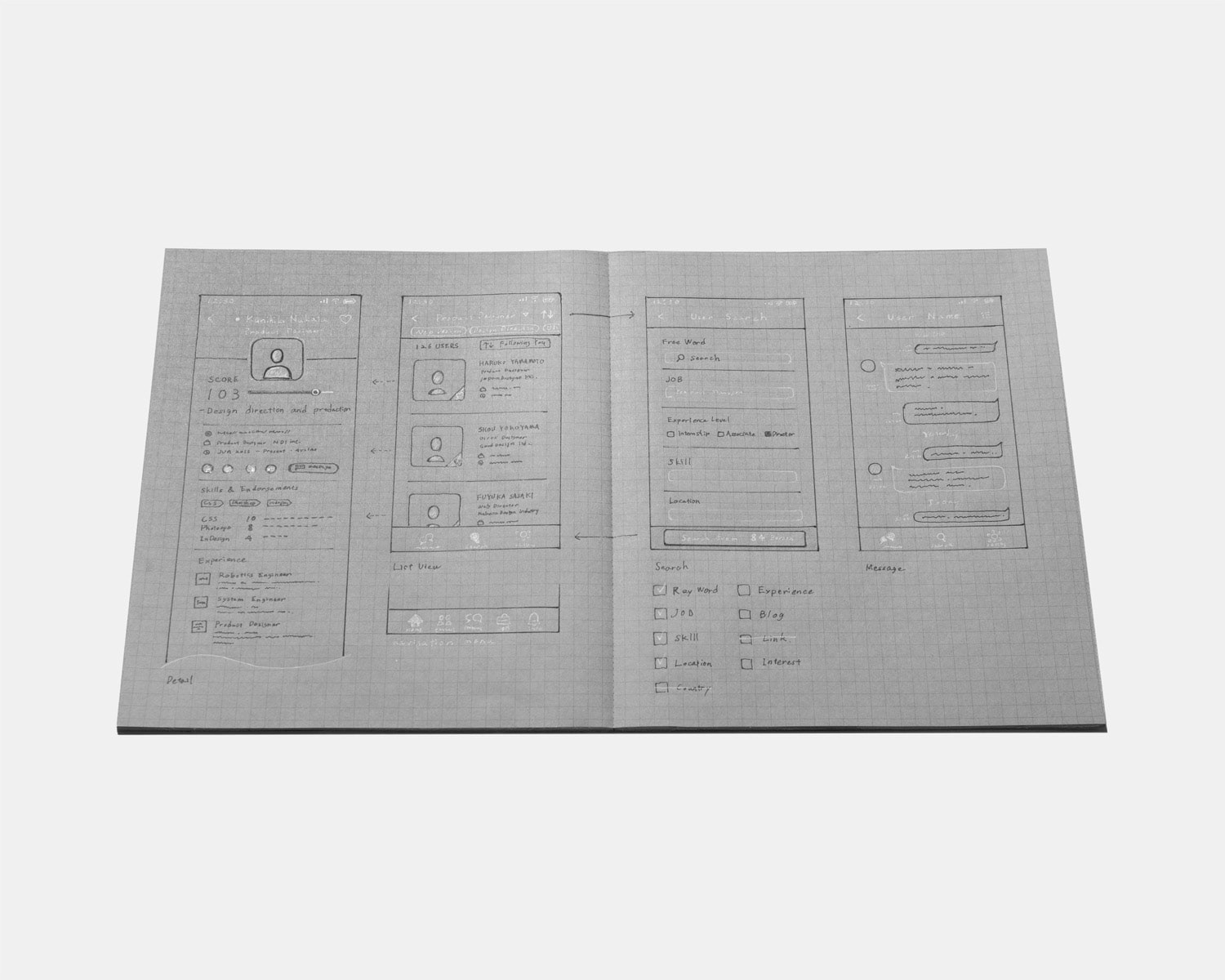 When you switch your focus from reading black text to white text, you need to toggle your visual switch,
allowing you to concentrate on each color of text individually.

By highlighting important sections, adequately noting peripheral information, and creating light and shadow,
a new user experience for the notebook is born through leveraging the boundaries that vision provides.
黒い文字を読みながら白い文字へ目を移す時、視覚のスイッチを切り替える必要があり、
それぞれの色の文字を個別に集中して読むことができます。

大切な部分を際立たせたり、周辺情報を十分に記せたり、光と影を描けたり、

視覚が持つ境界を利用することでノートの新しい使い心地が生まれます。
CREDIT

KOKUYO DESIGN AWARED 2018 / Merit Award   (Web site)

Photos:KOKUYO Co.,Ltd.
Mivie:Kunihiko Nakata