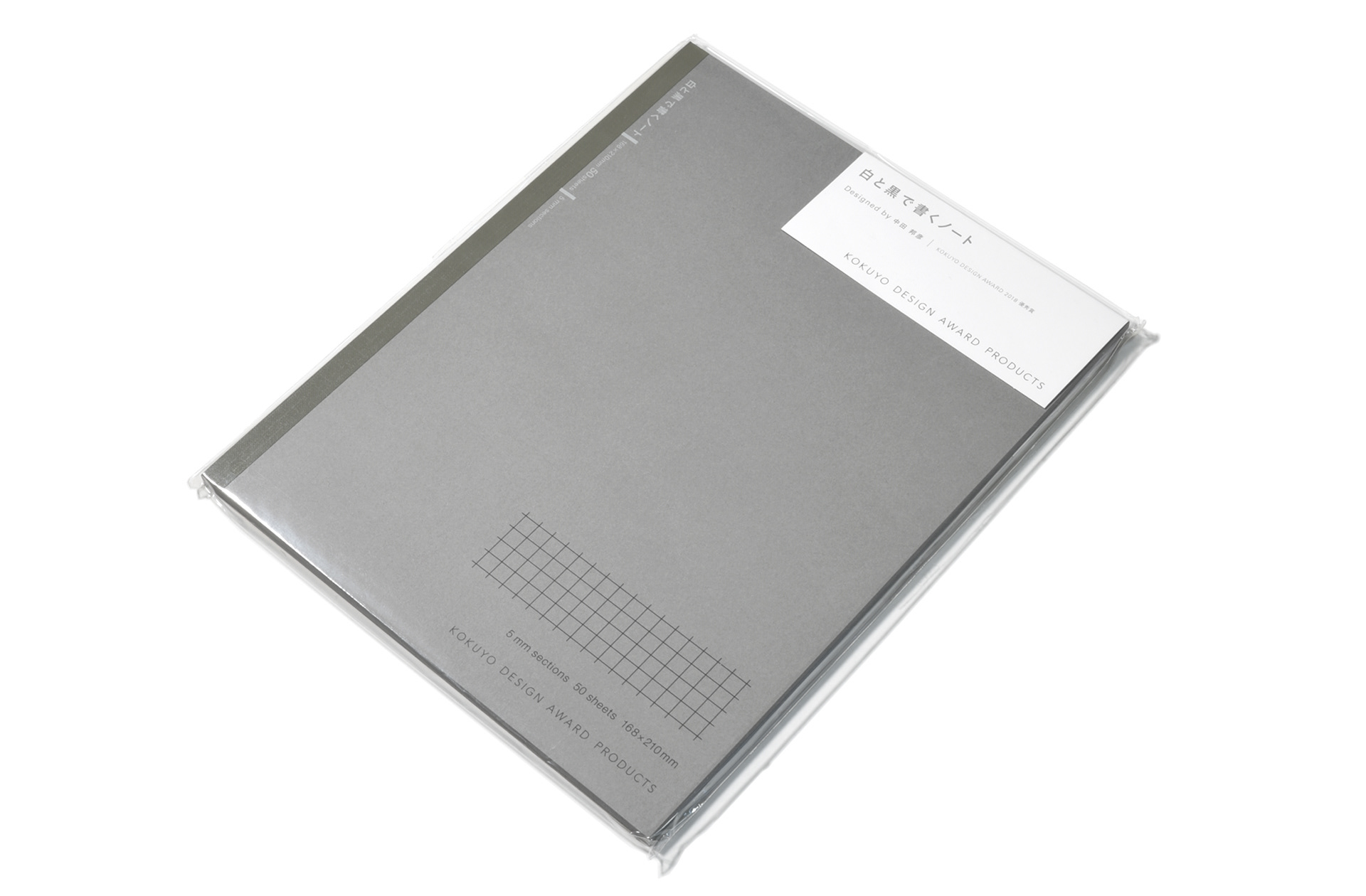 "Notebook for Black and White Writing" is made of gray paper that can be used to write black and white letters.

Based on the concept that won the merit award at the Kokuyo Design Awards 2018, the design has been brushed up for the product and is now on sale.
黒と白の文字を書くことができる、灰色の紙を使用したノートです。
コクヨデザインアワード2018にて優秀賞を受賞したのち、製品向けにデザインをブラッシュアップし販売されています。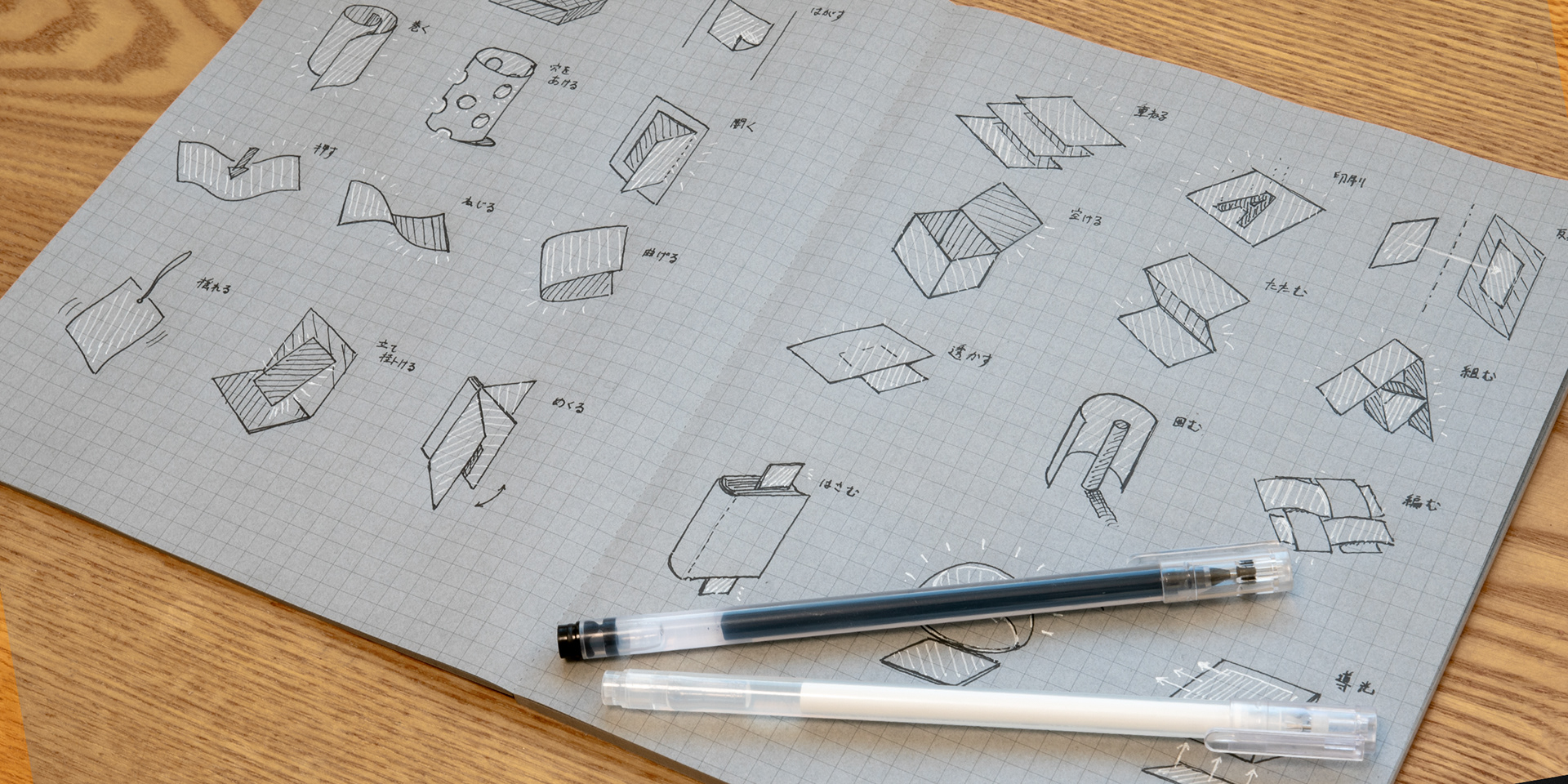 The use of different text colors against the background color is a common practice in computers and smartphones now.
In order to embody this inspiration, the size of the notebook is 16:10, which is a ratio commonly used on computer screens when it is opened.
Kokuyo's bookbinding technology helps the notebook open flat, making it a tool for expanding ideas beyond the boundaries of digital and analog.

背景色に対する文字色の使い分けは現在、パソコンやスマートフォンでは当たり前に行われています。
そこから受けたインスピレーションを体現するために、ノートを開いた際にパソコン画面でよく用いられる比率16:10になるサイズとしました。

フラットに開くコクヨの持つ最新の製本技術がその使い勝手を助け、デジタル・アナログの垣根を越えて発想を広げられるようなツールとなります。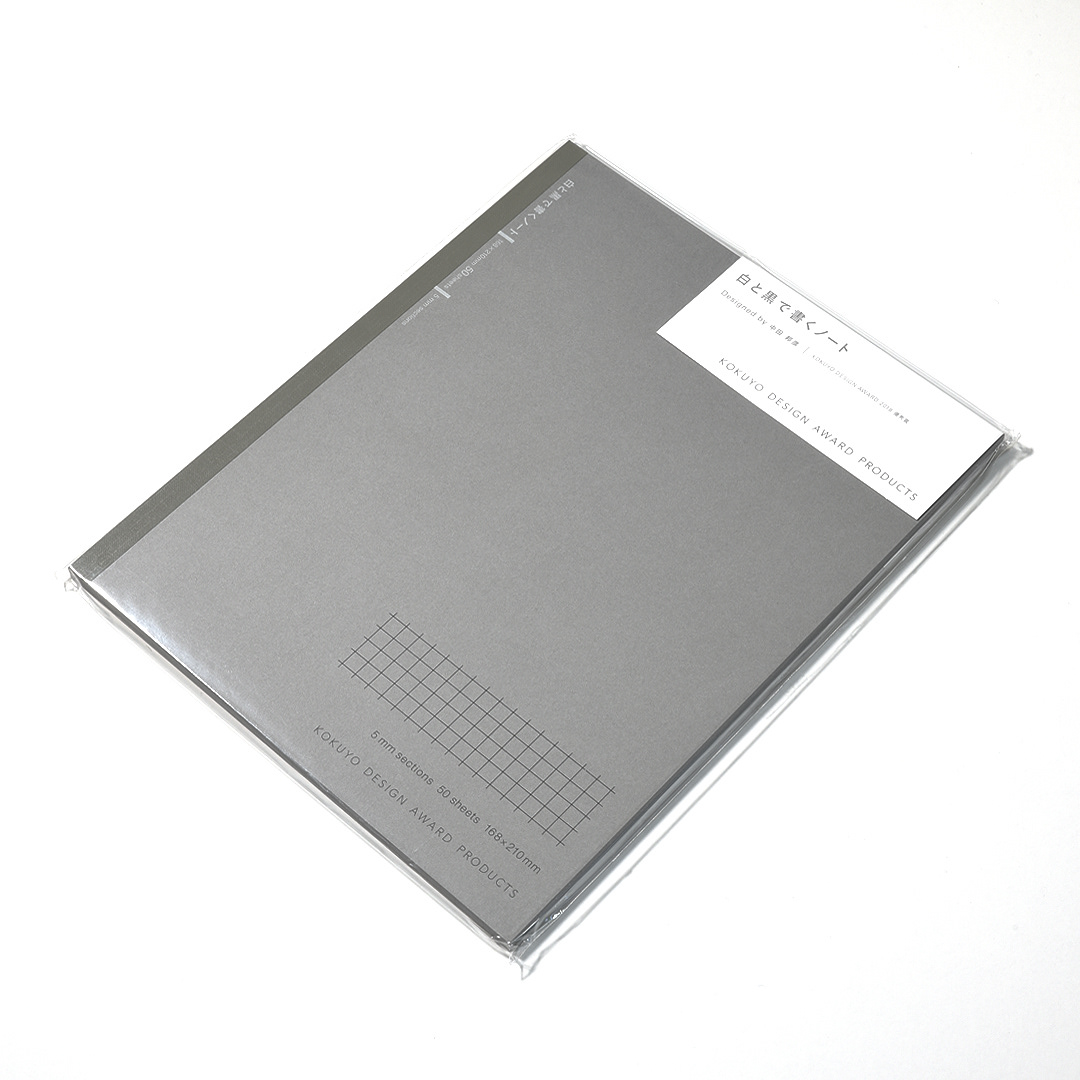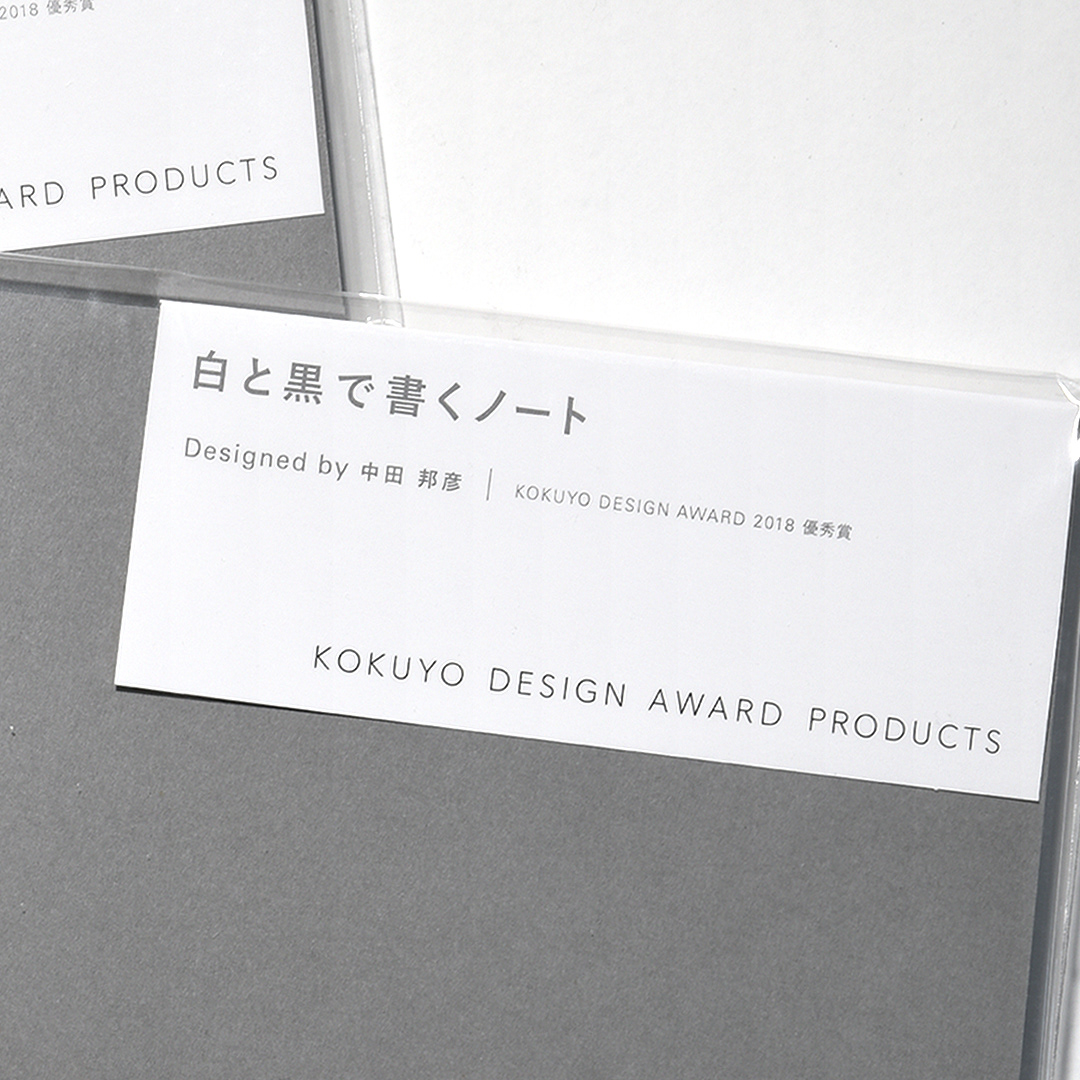 When someone reads a series of black letters and then switches to white letters, they have to change visual channels.
By using two different colors, you can concentrate on one color at a time when reading.
Use this effect to highlight important parts, indicate additional information, add light and shadow to illustrations, and more.
"Monochrome Notebook" takes advantage of the limits of human vision to bring forth new uses for notebooks.
黒い文字を読みながら白い文字へ目を移す時、視覚のスイッチを切り替える必要があり、
それぞれの色の文字を個別に集中して読むことができます。
大切な部分を際立たせたり、周辺情報を十分に記せたり、光と影を描けたり、
視覚が持つ境界を利用することでノートの新しい使い心地が生まれます。